Office Equipment
Sale and Rent of Office Equipment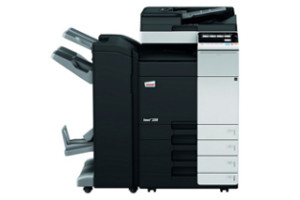 As an authorized partner of DEVELOP (the only company at the GOLD Partner level in the Zlín region), we offer comprehensive services and solutions in the area of printing both for individuals and large companies. Our aim is to always find an optimum solution for our customers - both in terms of quality and the use of suitable office equipment, and in terms of economy - taking into account the reduction of printing costs
Our offer covers a complete portfolio of printers and photocopiers for office and production use. And since our portfolio contains top multifunctional devices which excel in more ways than just print quality and speed, we also offer a range of top software solutions which allow both very simple management of these devices and print environment users, and the expansion of their use as a central point for various applications which make everyday life in the office more comfortable.
Last but not least, we offer our customers comprehensive solutions for the areas of document management and business process management including digitization and of data and data mining.
Our services are not limited to the Zlín region; we are able to offer our services all over the Czech Republic. Our contracted repair centres are situated throughout the Czech Republic and our company guarantees top quality services.